Welcome from the
Headteacher
Welcome to our wonderful website!
We hope you enjoy exploring our pages. Please browse using the tabs above. If you are unable to find what you are looking for at this time, please contact Mrs Bowa in the school office (0113 2716963)
Follow us on Twitter for regular updates too!

1st March 2021
Dear parents/carers,
All children will return to school on Monday 8th March 2021.
I am absolutely delighted to be welcoming everyone back and thank you for supporting the children's learning during these challenging times. By working in partnership, we ensured that our remote learning offer has been exemplary and kept the children in close contact with their peers too. This is such a fantastic achievement.
Our start and finish times are as before: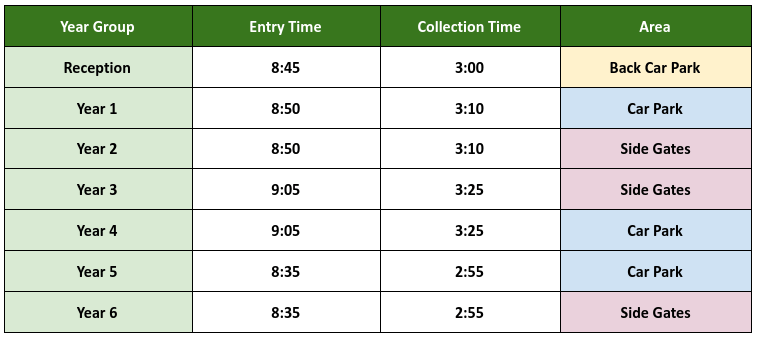 Attendance
From Monday 8th March, school attendance will be mandatory and our usual rules on attendance will apply. As a reminder, your child should self-isolate and not come to school if they:
Have coronavirus symptoms or have tested positive

Live with someone who has symptoms or have tested positive

Are a close contact of someone who has tested positive
Covid symptoms (high temperature, change to sense of taste/smell, persistent cough)
If a child shows symptoms of Covid at home, he/she and anyone from their household should not come to school. If a child develops symptoms at school, we will call you to collect your child. We will also request your child take a Covid test and you inform us of the results so we can advise close contacts to self-isolate. All school staff are now testing twice a week in order to identify asymptomatic cases.
Hygiene controls
When the children return, the procedures will be the same as those before lockdown. We will be continuing our enhanced hygiene and cleaning measures as well as encouraging social distancing to keep the school environment as safe as possible. Only one parent will be able to come to school at drop off and collection times to keep numbers as low as possible.
ALL PARENTS AND CARERS SHOULD WEAR A FACE MASK.
Face masks
As before, all school staff will continue to wear a face mask at all times. We, therefore, ask that all parents continue to wear masks when they are at the school gates.
Bubbles
Our children will continue to be taught in class bubbles. Playtimes will be staggered so that fewer children are outside the classrooms at the same time. The playground has been zoned to create smaller areas for each bubble to play in.
Uniform and presentation
We always expect all children to wear full uniform as usual. Children will arrive in their PE kit on the day their class has PE.
What do you need to do if you borrowed a Chromebook or laptop device from school?
If your child borrowed a school device, they must return it, along with its charger, to school on Tuesday 9th March.
Communication with school
Contact with school staff will be through email and telephone again.
We are aware that some children will have anxieties about returning to school and we will send out a survey so you can share your child's experiences with us and enable us to support their return. We will also enhance our exemplary curriculum so children can reconnect with their friends and have a successful start. Resources to support your child's wellbeing can also be found on our school website.
If you have any queries, please contact the school office at info@hg-ps.org and a member of staff will contact you.
Lockdown has been a challenging period for all of us and I would like to thank you for your continuing support during this difficult and challenging time.
For more information about our return to school, click on the link:
Warmest regards,
Mrs K McNulty
Headteacher

To view our school's Covid 19 Risk Assessment please click on the link below
Important Curriculum Information
From the Summer Term 2021, it is a statutory requirement that all primary schools in England and Wales teach Relationships Education and Health Education as a fundamental part of the curriculum. To view our RSE page please click on the link below: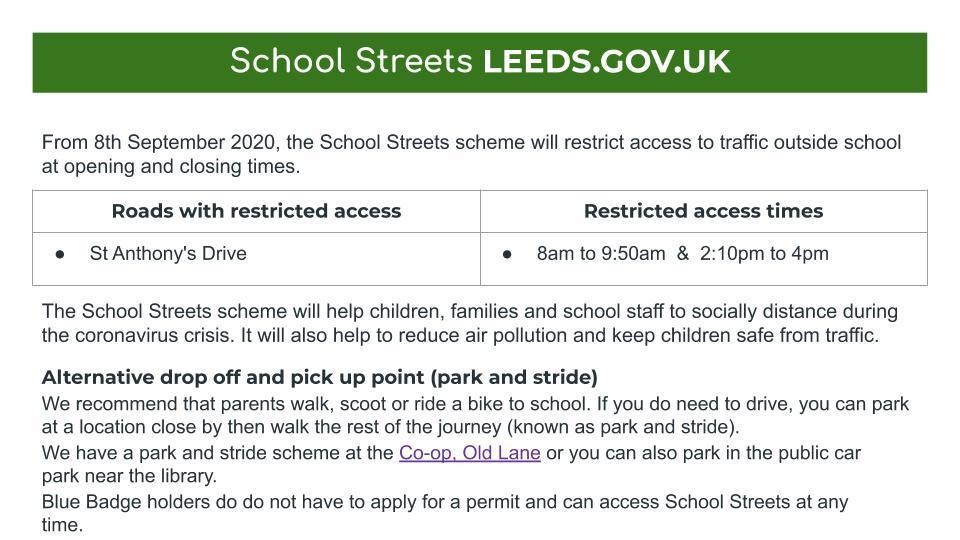 Please find below our Remote Learning Policy
If you would like to download a copy please click on the link below:
Proposal to remove the Foundation that is The Learning Trust
(South Leeds) from Hugh Gaitskell Primary School.