Rewards
Our school attendance target is 97% and each week, every class who achieves 97% has chance to play our Schoolopoly. Each square has a different reward attached to it.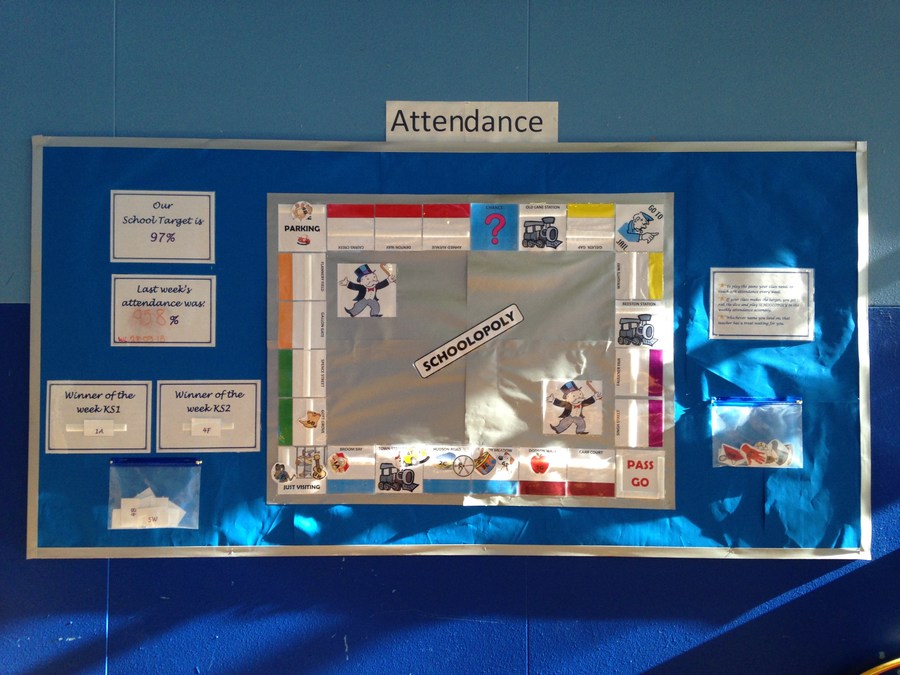 Half-termly Rewards:
Each half-term all pupils who have 100% attendance receives a reward. These rewards are chosen by the children. During the summer term ice-cream was the topic for conversations in the playground, as the children wanted an ice-cream as their reward. We had an ice-cream van visit the school, all the students were excited to see if they would receive a ticket to visit the van. Having an ice-cream made our fantastic pupils very happy as well as the staff.
Week commencing Monday 19th October is 'Give It 100%' Attendance week.
What a brilliant week it has been!! 483 of our amazing pupils will be receiving a reward today.
Reception and Key Stage 1 pupils said they wanted chocolate for their rewards which they received at the end of the day.
Key Stage 2 pupils said they wanted hot chocolate and a biscuit. They received their reward on Friday afternoon.