Our Governors
Meet Mr Gerry O'kane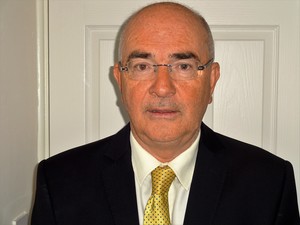 (Co-opted Governor and member of the Joint Review Group)
I studied for my degree in Leeds and have been married for nearly 40 years; I have two children and four grandchildren. I worked in education all my professional life. Most of my career was in senior leadership and I was a Head teacher for 20 years.
The last 9 years of my career I worked as a School Improvement Adviser and School Improvement Partner (a national accredited qualification.) Recently I worked as an independent consultant with Governing Bodies and Head teachers in Leeds.
In my role as a Local Lead Governor I have been part of 5 Governing Bodies in Primary and High schools that have required improvement.
I joined Hugh Gaitskell Governing Body in September 2015 and hope to remain in that role for at least a full year.
Mr Gerry O'Kane
Meet Mr Eddie Leatham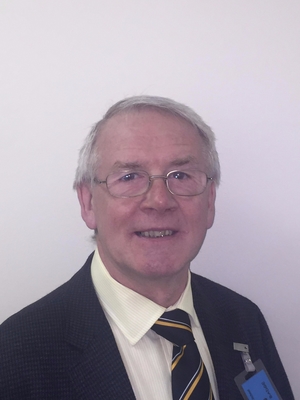 My name is Eddie Leathem. I was born in Glasgow in 1948, moved to London in 1958, married and then relocated to West Yorkshire in 1976.
I have one son, Joseph (aged 27) and one grandson (aged 1).
Most of my primary education was at St Columbia R.C. Primary School in Maryhill, Glasgow. My secondary school was at St Francis R.C Secondary School in London. I left school aged 15 and was apprenticed as a print finisher at The Baynard Press, attending day release courses at the Camberwell School for Arts and Crafts and The London College of Print.
I am now retired from work after 50 years in the printing trade. These days, I am an active member of the Labour Party, have
I am currently Vice Chair of Hugh Gaitskell Primary School's Govering Body.
Mr Eddie Leathem
All schools in England have a Governing Body which is responsible for overseeing many of the strategic decisions of the school. A key role is to act as a 'critical friend': to support, to challenge, to ask questions, ultimately to represent the school community.
The Governing Body works in close partnership with the headteacher, staff and the local authority. Whilst the headteacher is, of course, responsible for the day to day running of the school, the governors are involved with such things as staffing, curriculum, school buildings and finance. It ensures the school functions well and maintains the proper range of academic and social objectives.
Governor Type
Name
Responsibility
Term of Office
Register of Business & Personal Interest
Head Teacher
Mrs Kathleen McNulty
Dr Melvyn Blackband

Chair of Governors

Special Educational Needs/ Pupil Premium

24/09/15 - 24/09/19

Form completed- N/A

Parent
Ms Ayesha Zia

10/03/12 - 19/03/16

Form completed- N/A

Parent
Ms Nabila Akram
Performance Management
Form completed- N/A
Co-opted
Mr Eddie Leathem
Vice Chair of Governors
08/07/14 - 08/07/18
Form completed- N/A
Co-opted
Mr Gerry O' Kane
Pay and Appeals
24/09/15 - 24/09/19
Form completed- N/A
Co-opted
Mr Joseph Lee
Complaints
08/07/14 - 08/07/18
Form completed- N/A
Staff
Ms Karolina Gieleta-Bak
Training Governor
08/07/14 - 08/07/18
Form completed- N/A
Staff
Mrs Sarah Belton
21/05/12 - 20/05/16
Form completed- N/A
Associate
Mrs Jacqueline Padgett
Deputy Headteacher
-
-
Associate
Miss Chantelle Hudson
Deputy Headteacher
-
-
Associate
Mrs Kerry Seymour
-
-
Associate
Mr Simon Bulmer
School Business Manager
-
-
Our Committee Groups
Joint Review Group
Mrs Trish Lowson (School Improvement Advisors)
Mr Gerry O' Kane
Dr Melvyn Blackband
Mrs Kathleen McNulty
Pupil Support Committee
Mrs Sarah Belton
Ms Ayesha Zia
Mr Eddie Leatham
Mrs Kathleen McNulty
Resources Committee
Mr Eddie Leathem
Ms Ayesha Zia
Mrs Kathleen McNulty
Mr Simon Bulmer
Mr Joseph Lee
Scheduled Meetings
Full Governing Body Meetings
24th September 2015
21st January 2016
26th May 2016
28th September 2016
24th November 2016
Resources Committee
12th November 2015
25th February 2016
5th May 2016
13th October 2016
2nd February 2017
Pupil Support Committee
5th November 2015
31st March 2016
9th June 2016
Joint Review Group
12th November 2015
14th January 2016
10th March 2016
8th September 2016
3rd November 2016
7th February 2017
Governing Body Meeting Attendance Register